FAA certifies Bell 407 flight training device at Helicopter Flight Training Center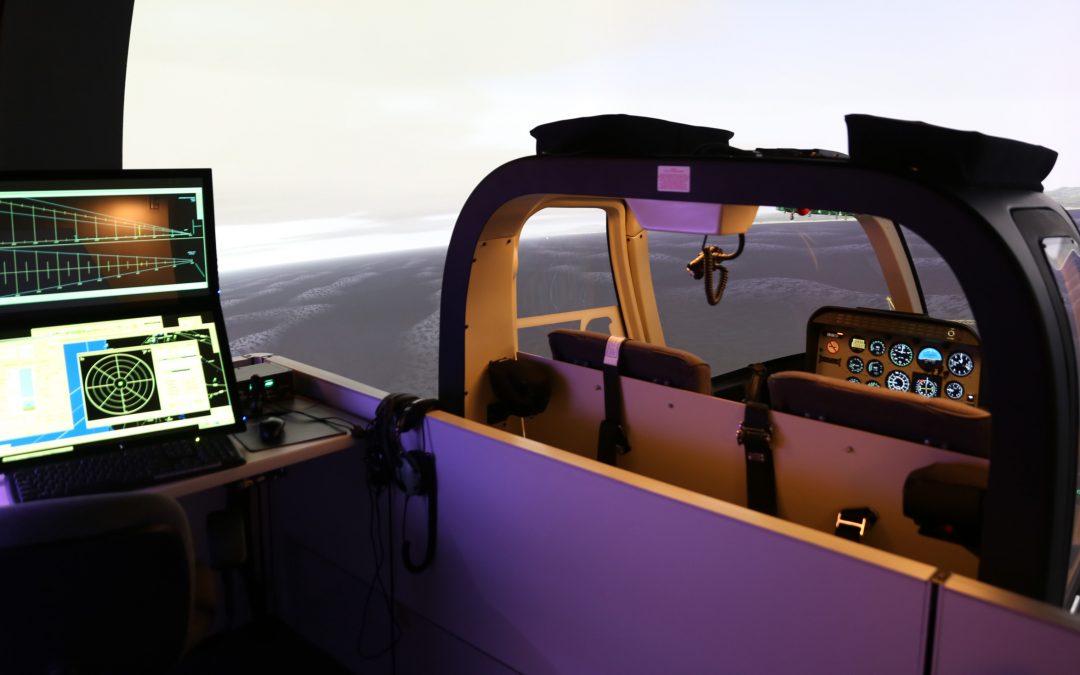 The Helicopter Flight Training Center installed a Frasca Bell 407 flight training device (FTD) in September, and the simulator was recently certified by the FAA. The simulator received a Level 7 certification, the highest available rating for a FTD.
The BH407 analog cockpit is capable of simulating normal and emergency operating conditions, allowing pilots to train for any situation. The simulator will be used for aircraft specific pilot training, as well as inadvertent IMC recovery procedures. It is also approved for training with night vision goggles (NVGs).
"The realistic cockpit and outstanding visuals make this simulator ideal for any operator's training program," said Metro Aviation President Mike Stanberry. "We are pleased that we can offer the highest quality flight training device in a cost effective program that can be utilized by all operators, large and small."
The cockpit is IFR-equipped, featuring a coupled autopilot capable of ILS, VOR and GPS/WAAS approaches. Eight projector screens provide spectacular visuals, including low, medium and high illumination NVG training.
The Helicopter Flight Training Center's schedule is filling quickly, with the first training session scheduled for December. The FTD is available to operators for dry lease. Dry leasing allows operators to use their own instructors and training curriculum. Programs that do not have instructors can request a referral from the HFTC or take advantage of ­its "train the trainer" program.
The simulator joins an existing Level D EC135 full motion simulator and Level 7 AS350 flight training device.