AS350 Lands at Helicopter Flight Training Center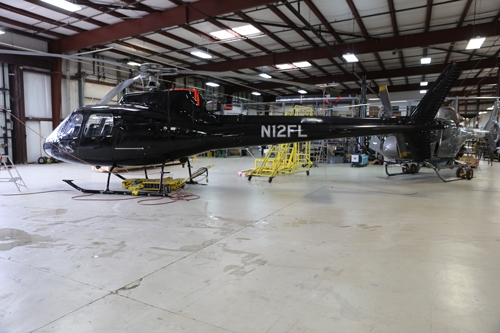 The Helicopter Flight Training Center (HFTC) in Shreveport, Louisiana is growing at a steady pace.  Already home to a FlightSafety AS350 Level 7 Flight Training Device and an EC135 Level D Full Motion Simulator, the center will add a Frasca Bell 407/GX Flight Training Device this summer.
Simulators are great tools for aviators, and allow pilots to practice scenarios and maneuvers that cannot be safely replicated in an actual aircraft.  Most operators receive 80 to 90 percent training credit in the center's Level 7 Flight Training Device.  With the latest addition of an AS350 helicopter, customers can now complete all of their training in one place.
"We are excited to have an AS350 helicopter to support our customers' training programs," said Metro Aviation President Mike Stanberry.  "We are quickly becoming a one-stop shop for the industry's training needs."
Helicopters, Inc., a leading provider of helicopters for electronic news gathering (ENG), leased the AS350 to the training center for customers to complement their training program.  Helicopters, Inc. is using both the flight training device and the aircraft to provide their pilots with a complete training package, and that same option is available for other HFTC customers.