Helicopter Flight Training Center to add Frasca 407 Flight Training Device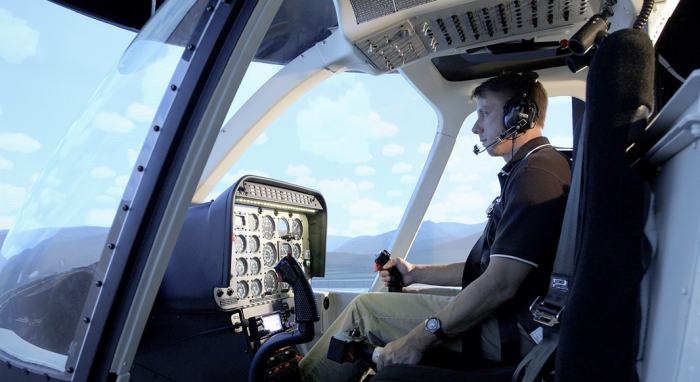 The simulator bays are humming at the Helicopter Flight Training Center and soon more opportunities will take flight with the addition of a new Flight Training Device (FTD).
Training Center officials recently announced an agreement with Frasca International for a Bell 407 Level 7 FTD with Night Vision Goggle (NVG) training capabilities. "We are thrilled to add a third simulator to our growing list of opportunities," said Metro Aviation President Mike Stanberry. "Adding the Bell 407 to our current AS350 and EC135 simulators gives us a chance to reach and train a greater number of pilots, and we hope that this is just one more step in creating a safer industry."
The Frasca built FTD has an advanced visual system capable of providing VFR, IFR and highly realistic NVG training using actual night vision goggles. "Frasca is very pleased to be providing this high-level state-of-the-art Flight Training Device to the Helicopter Flight Training Center," said Mike Phillips, Director of Helicopter Business Development at Frasca International. "We expect the HFTC customers to be extremely satisfied with the level of training possible in this device."
The cockpit design has been developed with input from the anticipated target group and will feature an exact replica of the aircraft cockpit. The FTD will also feature a vibration system and a large field of view visual system (Frasca's TruVision™ Global) with specialized databases for EMS and police training scenarios. The device will also include the HeliSAS autopilot control and Garmin equipment. Other configurations are also being considered.
The new 407 FTD will land at the Helicopter Flight Training Center in the second quarter of 2015. Stanberry expects to begin training next summer. For more information about training opportunities, visit metroaviation.com.