Simulators arrive at Metro Aviation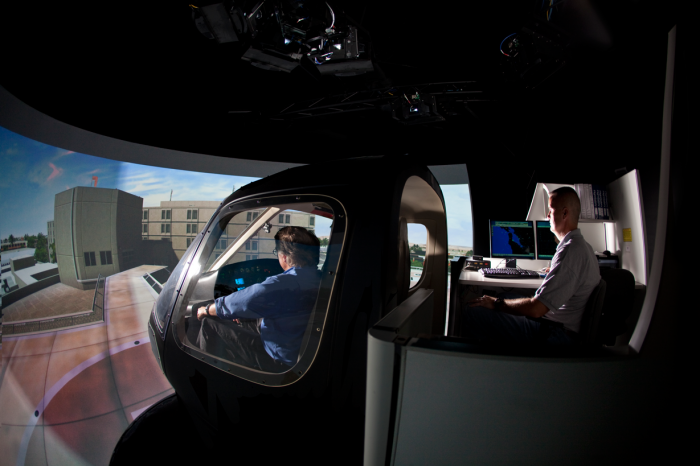 Metro Aviation announces that FlightSafety International will provide flight simulators for its Helicopter Flight Training Center in Shreveport, Louisiana.
"As an operator of more than 100 aircraft, Metro requires each of our pilots to undergo simulator training. This agreement with FlightSafety demonstrates Metro Aviation's dedication to safety and commitment to operate and maintain our aircraft to the highest standards," said Mike Stanberry, President Metro Aviation.
FlightSafety's Eurocopter AS350 Level 7 FTD has been relocated from the company's Learning Center in Tucson, Arizona and installed at Metro Aviation. It is expected to enter service early in 2014 and will be used primarily for nonaircraft type specific Night Vision Goggle and Inadvertent Instrument Meteorological Conditions Training.
A full flight Level D qualified Eurocopter EC135 simulator, designed and manufactured by FlightSafety, is scheduled to arrive at Metro Aviation's Training Center in the second quarter of 2014. The simulator features FlightSafety's latest advances in technology including the VITAL visual system and electric motion and control loading. Metro will also support FlightSafety's design and development of the world's first Eurocopter EC145 Level D full-flight simulator.
"Installing FlightSafety simulators at our Training Center will increase the efficiency of the training programs we provide our pilots and maintenance technicians," said Metro Aviation President Mike Stanberry. "The simulators will also be used by other helicopter operators that establish and conduct their own in-house training programs."
In addition to simulators, the Training Center offers innovative classrooms, including a dedicated maintenance overhaul classroom. Metro began offering factory maintenance training classes with Turbomeca in August. Training for Pratt & Whitney Canada engines is also provided by FlightSafety at the Training Center. The courses are offered on a quarterly basis.